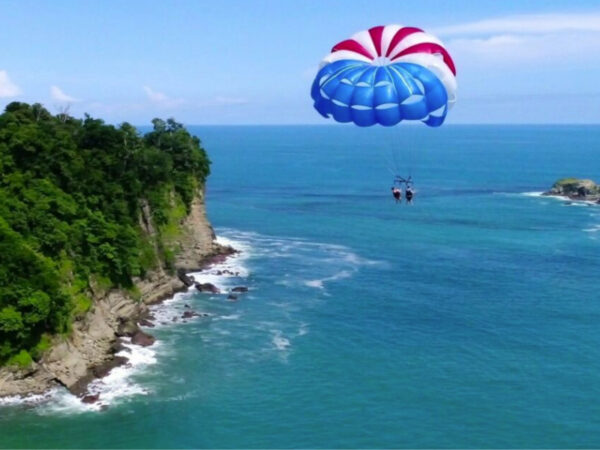 Aguas Azules | Parasailing
We are the Pioneers of Parasailing in Costa Rica! We have over 25 years of experience in parasailing and all water sports, so you can relax knowing you are in the safest and most experienced hands when you choose Aguas Azules for all of your beach adventures.
We are located on the public beach in Manuel Antonio in front of a souvenir store called Caycosta. Always look for our white tent with our name (Aguas Azules!) and logo printed on the tent and for our employees wearing white shirts that say Aguas Azules. Note that the owners, Melanie or Miguel, are almost always there . . . ask for them by name!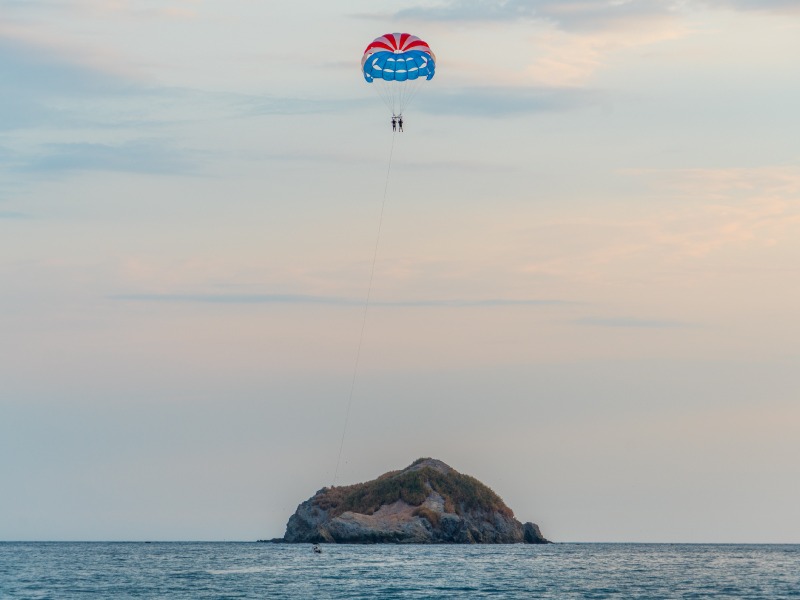 There really is no need to swim when you parasail with Aguas Azules. You take a few steps on the beach, float through the air and then land in the water. You will be wearing a life vest the whole time and will gently float when you land. Our employees will be waiting next to you in the water at the moment you land and will bring you back to the shore on a wave runner.
All you really need to Bring is a bathing suit or something you don't mind getting wet. If you have a waterproof camera, great, bring it! Towels are a good idea too, but not necessary. A few minutes relaxing in our Manuel Antonio sunshine and you're ready to go!
Photo courtesy of Agua Azules / Jordan Stambaugh on Unsplash