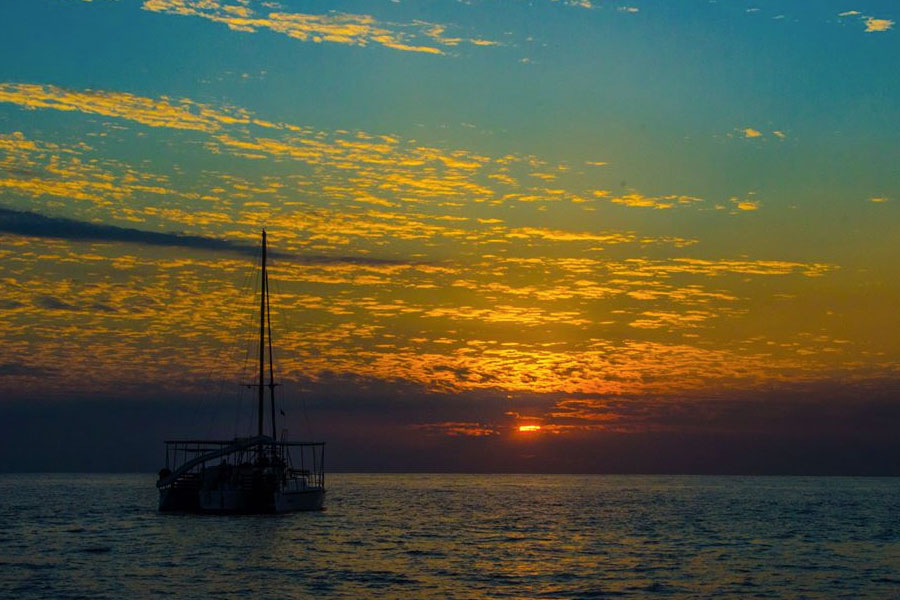 Sunset Sails | Catamaran & Snorkeling
Welcome to the Sunset Sails Tours! First Catamaran company to operate in Manuel Antonio, Costa Rica. Here at Sunset Sails Tours focus on customer satisfaction. They strive to perform the best Catamaran Boat Cruise.
The Catamaran Tour in Manuel Antonio, Costa Rica with Sunset Sails provides you with a great adventure for Snorkeling, Dolphin and Whale watching.
Trimaran Sunset Sails Tours was founded 16 years ago through hard work and family dedication. Thanks to the personalized service that is always given to visitors, the company has been steadily growing since.
The dolphin watching tour around the coast of Quepos and Manuel Antonio can be enjoyed from on board one of our vessels. Daily goal is to have the satisfaction of knowing that the clients are extremely happy and grateful for experiencing an unforgettable day, enjoying the coast and beauty of the Pacific Ocean. Hoping to leave the clients with lasting memories of an exceptional day.
Photos courtesy of Sunset Sails