1.The perfect combination: beach and rainforest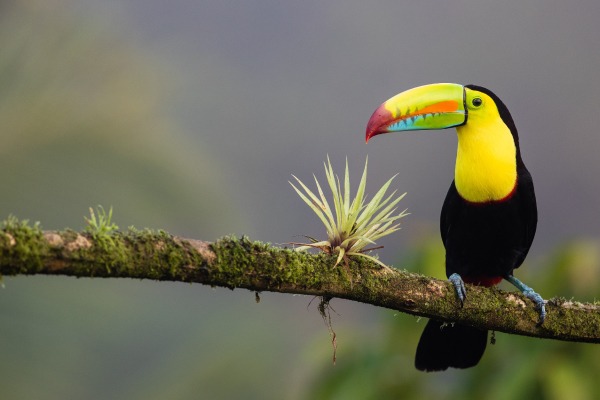 Yes, you read that right, the best of Costa Rica's two perfect climates, in one spot.  Where else will you get a chance to pack both a bathing suit and a raincoat on one vacation.
Manuel Antonio is one of the most popular destinations in Costa Rica and is one of the best places for first timers for many good reasons. First, it's insanely beautiful. Pair that with incredible wildlife watching and beautiful beaches and you can easily see why visitors fall in love with the area.  
2. Some of the best activities to enjoy in Costa Rica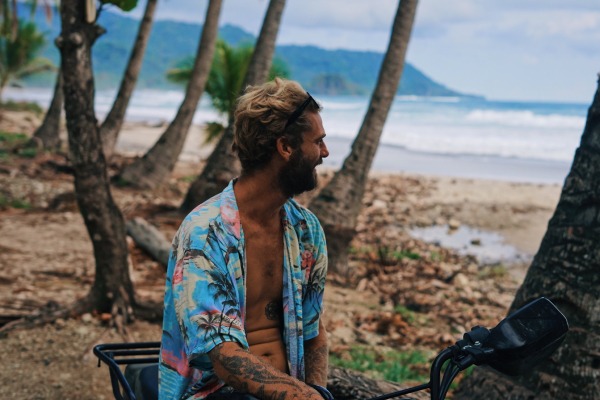 There are loads of activities to enjoy in Manuel Antonio, including fishing, kayaking through mangroves, zip-lining over the forest canopy, whitewater rafting, snorkeling, surfing lessons, scuba diving and catamaran tours. You can even enjoy a horseback ride through the mountains and visit Nauyaca Waterfall.
We would also recommend taking a guided walking tour through Manuel Antonio National Park, where you'll also get a chance to rest on the beach for a while.  
Manuel Antonio is the perfect combination of adventure and relaxation!
3. Everything you need is accessible in Manuel Antonio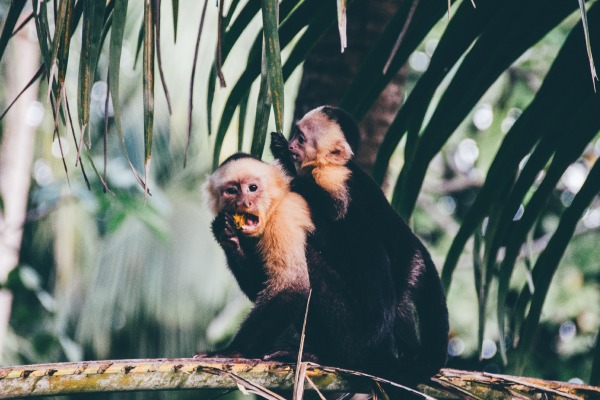 Quepos, the town in which Manuel Antonio National Park is located, is quite well-developed for a rural Costa Rica beach town.  You'll be able to find plenty of supermarkets, pharmacies, banks, and anything else you might need on your vacation.  
4. One of the most beautiful beaches in the Central Pacific Coast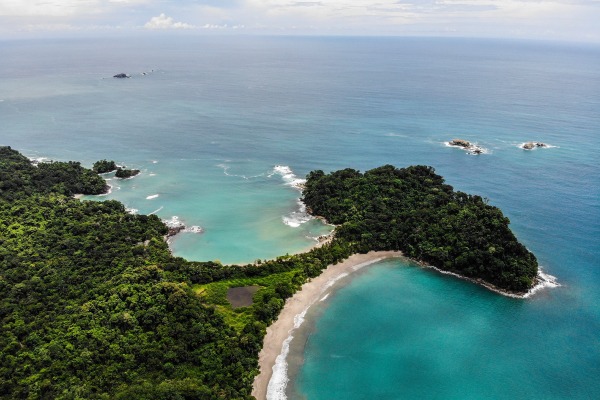 The main draw in the town of Quepos is, without a doubt, its easy access to gorgeous Manuel Antonio National Park's beaches.
This is definitely a must for things to do in Manuel Antonio. Forbes once called Manuel Antonio National Park one of the most beautiful in the world! The national park has well maintained hiking trails with the perfect combination of jungle and beach and is absolutely teeming with wildlife. In 2019, they opened a brand new universal trail so it's handicap friendly too!
The national park is open Tuesday- Sunday 7 AM to 4 PM and the entrance fee is $16 USD. There are buses that run from Quepos to the national park entrance all day long and they make stops on the hill. If your hotel is on the hill and you don't have a car, take this bus which costs 340 colones. You can get off at the last stop and walk to the park entrance.
5. Costa Rica's most intense wildlife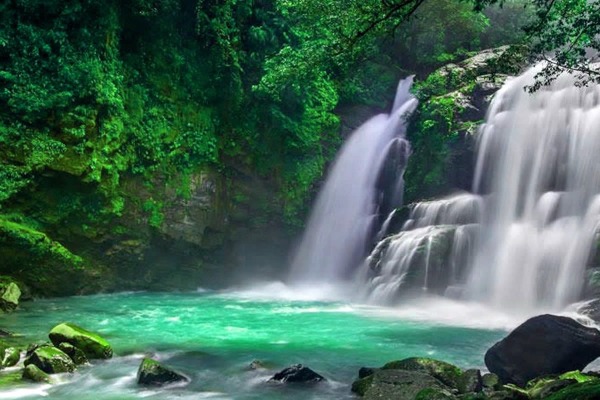 A fun fact is that in spite of being the smallest national park in Costa Rica, Manuel Antonio is home to a wide variety of wild animals, including, raccoons, deer, sloths, even four different species of monkeys, and more.
No trip to Costa Rica would be complete without a monkey sighting. Home to four species of this primate, the rainforests offer great opportunities for sighting these fascinating creatures. Listen to the deep howler of the monkeys or their guttural calls through the rustling leaves overhead as you hike through the forests. The most commonly spotted monkeys are the Capuchin. This monkey inhabits a diverse range of habitats that can be anywhere from the high-altitude cloud forests of the central region to the lowlands of Osa Peninsula.
The large Howler Monkeys are easy to spot in the dry tropical rainforests of Guanacaste and the Nicoya Peninsula while the more elusive Spider Monkeys reside in the high canopies of the jungles found along the edges of Tortuguero. Tiny Squirrel Monkey abound the forests of Osa Peninsula and Manuel Antonio.
Photo by:Atanas Malamov/Zden'k Machek/Josua Barboza,Milo Miloezger,Drew Sullivan/Asap Story'on/Unsplash